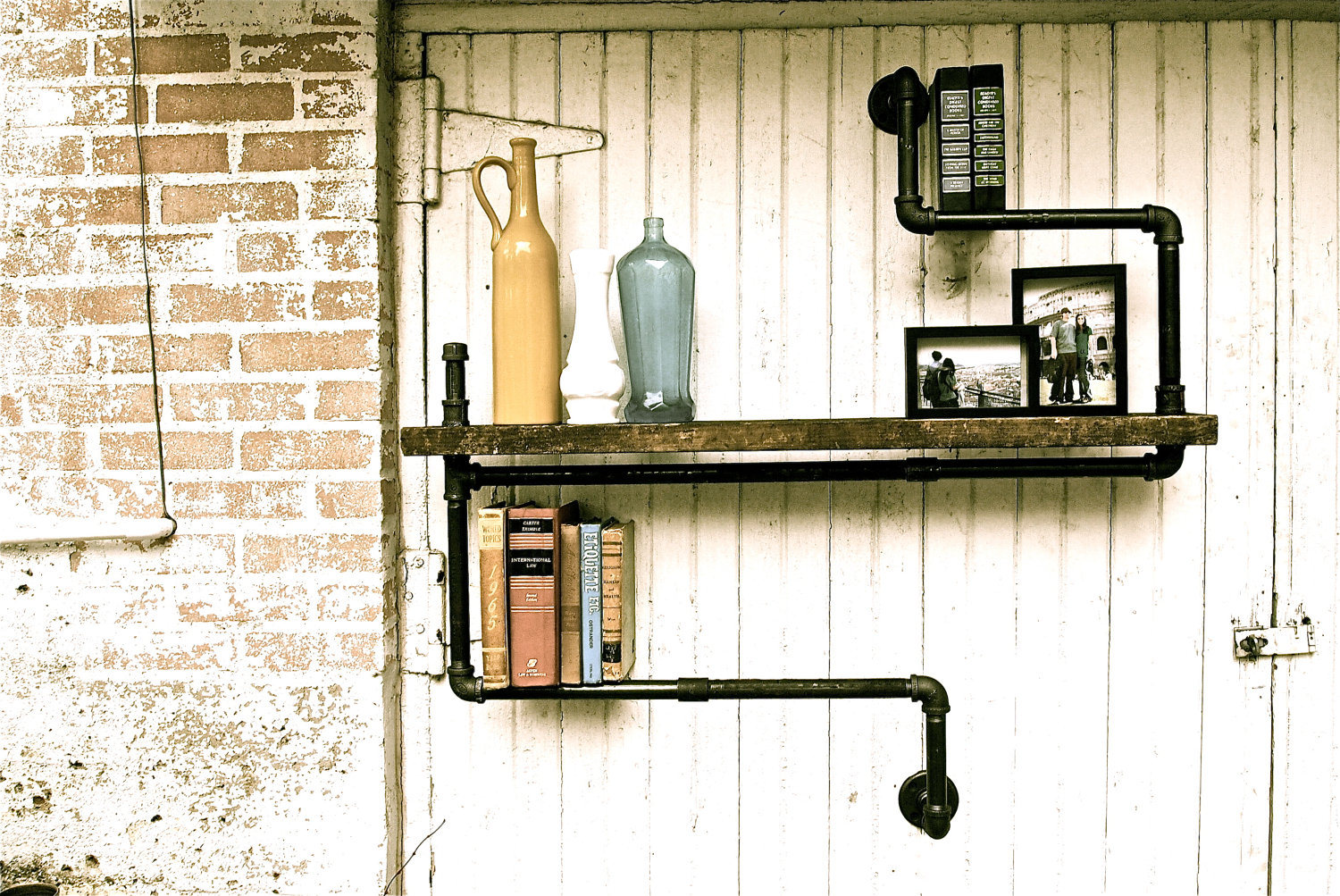 Transforming Unsightly Pipes into Chic Decor Pieces
Our electricity, temperature conditioning units and draining systems are crucial elements of household functionality and comfort, but what to do with all of the pipes, electrical lines and air ducts? When in plain sight and disorganised, they can be a veritable eyesore and mess up the effect of the whole interior.
Many people I know invested a lot to hide the pipes and wires via fake ceilings and total wall reconstruction, but is it really necessary? Such endeavours are inevitably pricy and time consuming. We have figured out some cost-effective and style-proof ways to cover your pipes, so read on.
Retro vibe – make it visible
Nowadays the classic and rustic design has become a true go-to answer for indecisive property owners. This implies letting the pipes be visible. It goes without saying that you need to know how to coordinate the tints for the unconcealed pipes to shine. For example, neutral hues on walls with earthy-coloured floors with copper or dark metallic pipes are the bomb. Combine it with appropriate vintage furnishing items to round up the look.
Symbiosis of book storage with exposed pipes
This idea will not only provide you with abundant storage for your beloved books, but this elegant setup can effectively hide the obvious pipework. Experiment with the use of industrial plumbing elements and turn up the chic effect in your living room.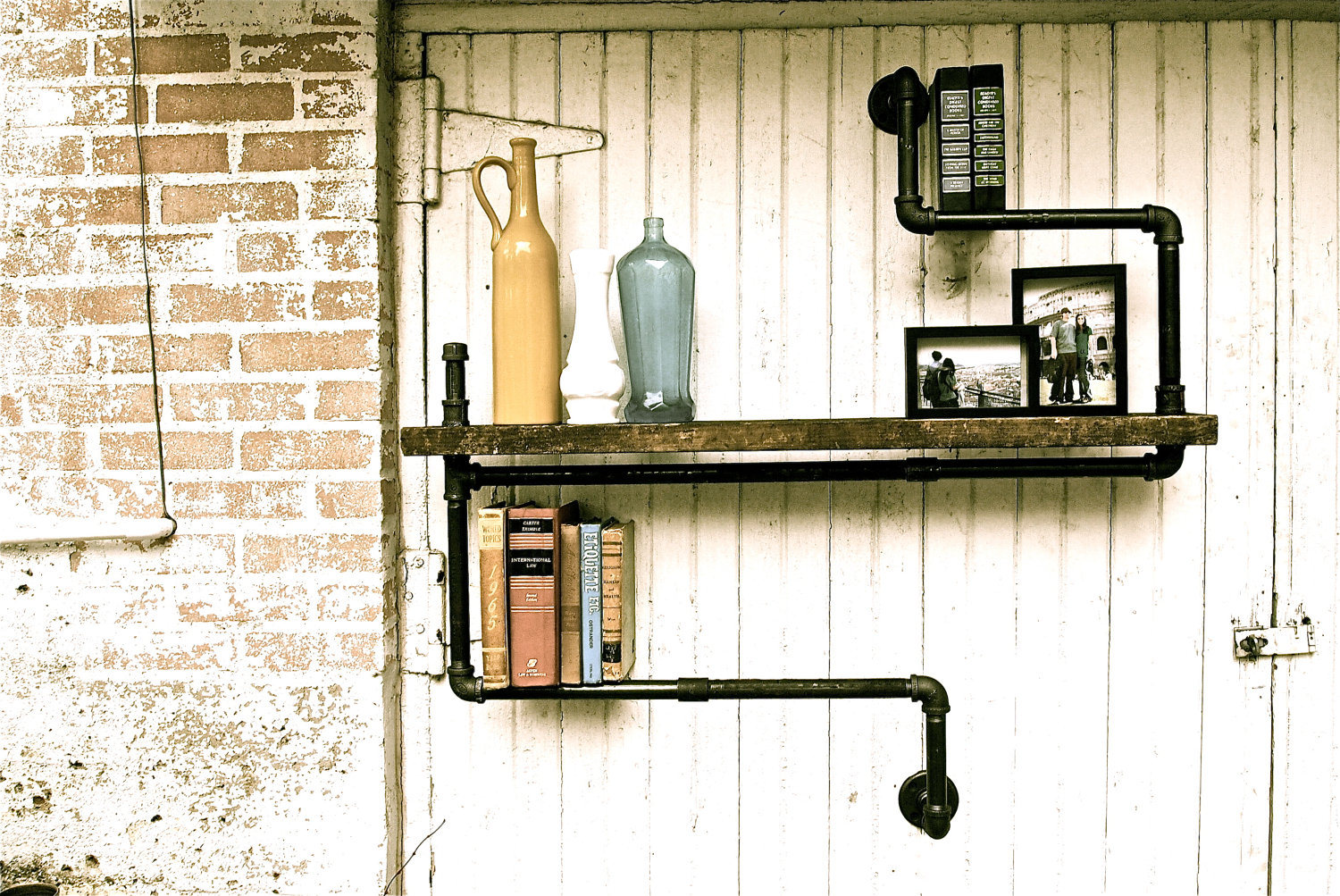 Dress up your sink
Under the sink installation can hardly go unnoticed, particularly in the meticulously decorated kitchen or bathroom. Having exposed lines is often a blessing, so we can access it more quickly when sudden accidents happen, advise Sydney-based blocked drains plumbers. But how do we cover it in the meantime? Employ sink curtains (also called skirts) in the suitable material and shade to make it more or less conspicuous.
Steel pipe investment
Steel pipework may be a tad pricy, but the majestic layout they produce is definitely worth it. If you match the steel pipelines with neoclassical design of the interior, you will make your bathroom forever fashionable.
Smart and timeless, steel piping is eligible for use in nearly every space, in the laundry room, for the under sink nooks and also in the basement. Among other advantages are their sturdiness, long life and low proneness to corrosion.
Vibrant pipe paint job
This paint work is a twist from the standard procedure you may be expecting. The assignment of pipe painting can be a task for the children over the holidays. Inspire them to get creative and employ their imagination, and observe their magnificent results. Truth be told, the outcome may not be an internationally acclaimed masterpiece, but it will undoubtedly give your home a special note.
Polychromatic isolation tape: cheer up those electric wires
First and foremost, we simply cannot leave the wires of electric lines unconcealed, and that's where the isolation tape comes to the stage. I only saw black and white in my life, but recently ran into the red-tinted tape and that gave me an idea. The variety of vividly coloured and patterned items are easily obtainable even online, and the price is a bargain. Take your house décor into consideration and work from there to get the befitting kind.
Like kids in a candy store
Love the title? It is as fun as it sounds. If you're troubled by the PVC duct lines awkwardly popping in lounge space or drawing room, they can get transformed into candy canes. It's an amazing idea that demands minimum effort from your part, and the beauty of the overall decoration will be thus salvaged. The process includes whitecoating of the pipes and wrapping the red tape around it in spiral fashion. Cute and painless!
The whole pipework of a certain property is tough to circumvent. We suggest you don't fight it, but let it join your interior décor with our smartly administered accessories.