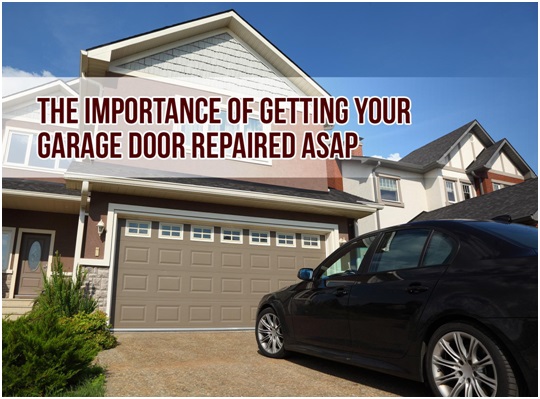 The Importance of Getting Your Garage Door Repaired ASAP
Even though it is often overlooked, your garage door is actually important since it is an entry point to your home. This means that how you care for the rest of your home should apply to your garage door, including when repairs are needed.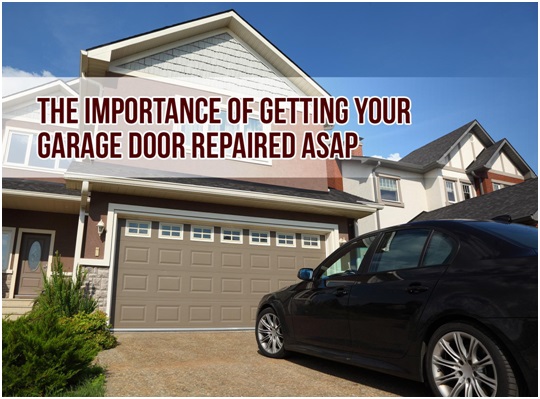 Why Should You Get Your Garage Door Repaired ASAP?
Garage doors have movable parts necessary for their operation. Over time, these parts wear out and when they do, it leads to difficulty in using a garage door. Imagine getting your car locked inside the garage when you have to go to work or pick up your kids after school all because you chose to wait instead of fixing the problem as soon as you encountered it. And what if there was an emergency? Don't let a garage door be a source of inconvenience for you! Get it repaired ASAP.
To protect your family from injuries or accidents.
A broken garage door can bring a lot of inconvenience but it also puts your family at serious risk of injury when not attended to immediately. Will you risk the lives of your loved ones over a faulty mechanism in your garage door? Loose screws or bolts, or defective springs can give out any time, causing a broken garage door to come crashing down.
To prevent theft and vandalism
You wouldn't leave your front door open when you leave, right? Then you shouldn't treat your garage door any differently, no matter how safe you think your neighborhood is. Not only is a broken garage door offering access to the rest of your home, but it's also basically giving away what you keep in your garage.
Don't Delay, Call Today
Get that garage door repaired ASAP when you spot:
Misaligned tracks
Damaged panels
Missing bolts or screws
Broken or worn out springs or cables
Sticking




Better yet, invest in regular maintenance and schedule a routine check-up with Automatic Garage Door Company to avoid problems in the future. Your garage door is very much a part of your home, so you'll do well to take care of it. Not to mention preventive maintenance is an excellent way to make the most out of an investment.
Author Bio
Jeff Varney is a senior consultant for Automatic Garage Door Company, a family-owned business offering professional garage door services to Northeastern Ohio residents.