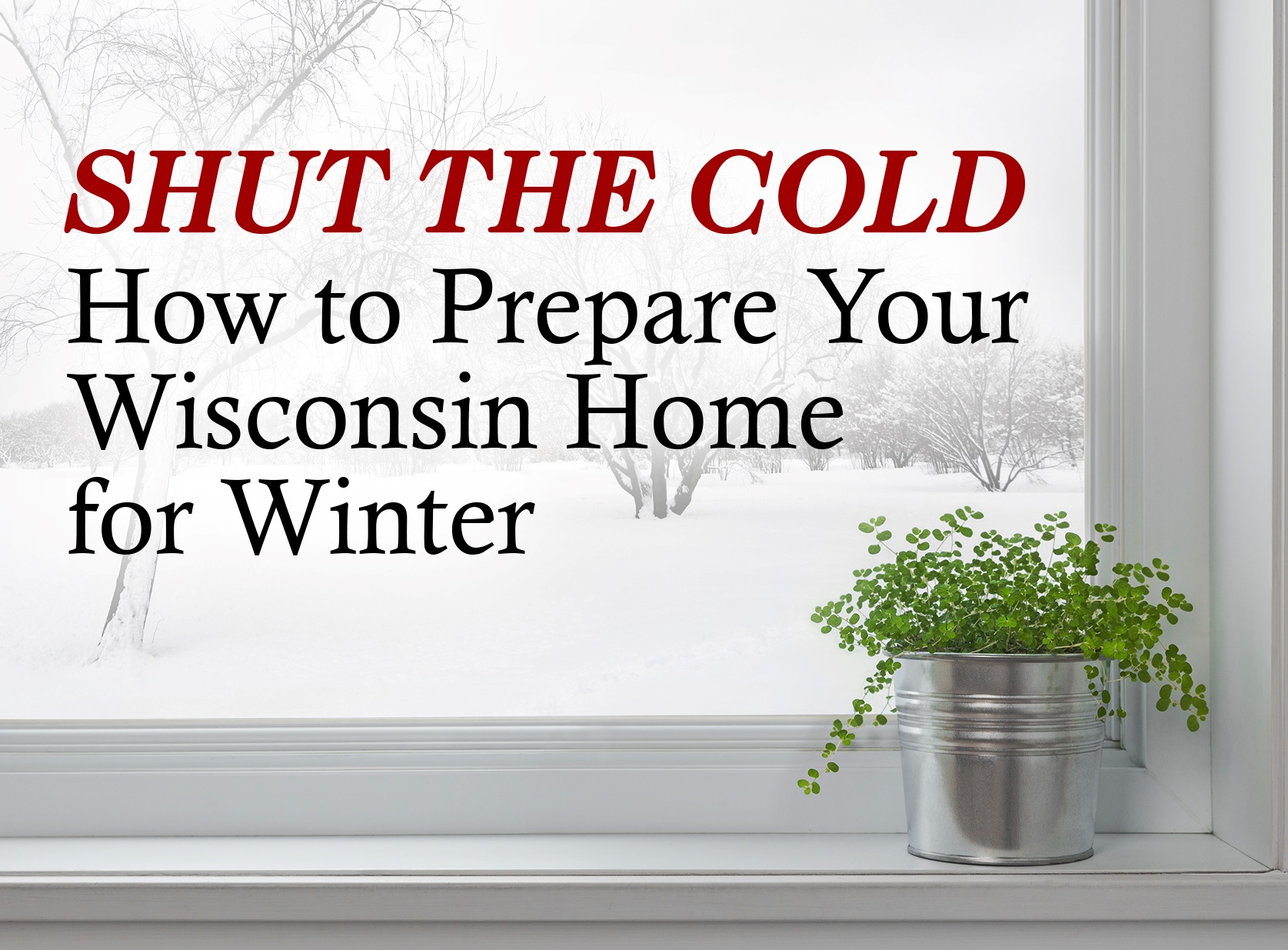 Last winter, Wisconsin experienced a literally extremely cold winter. In Green Bay, for instance, readings even went as low as 21 below zero, breaking a previous record of 4 degrees. The last winter was also recorded to be the coldest in Milwaukee and Madison in 35 years.
Alright, it's not really such a great thing to be reminding you about, but what are we trying to tell you? We're saying that you don't have to feel as cold as you have been last year. By winterizing your home, you can be at least a bit warmer come the snow days.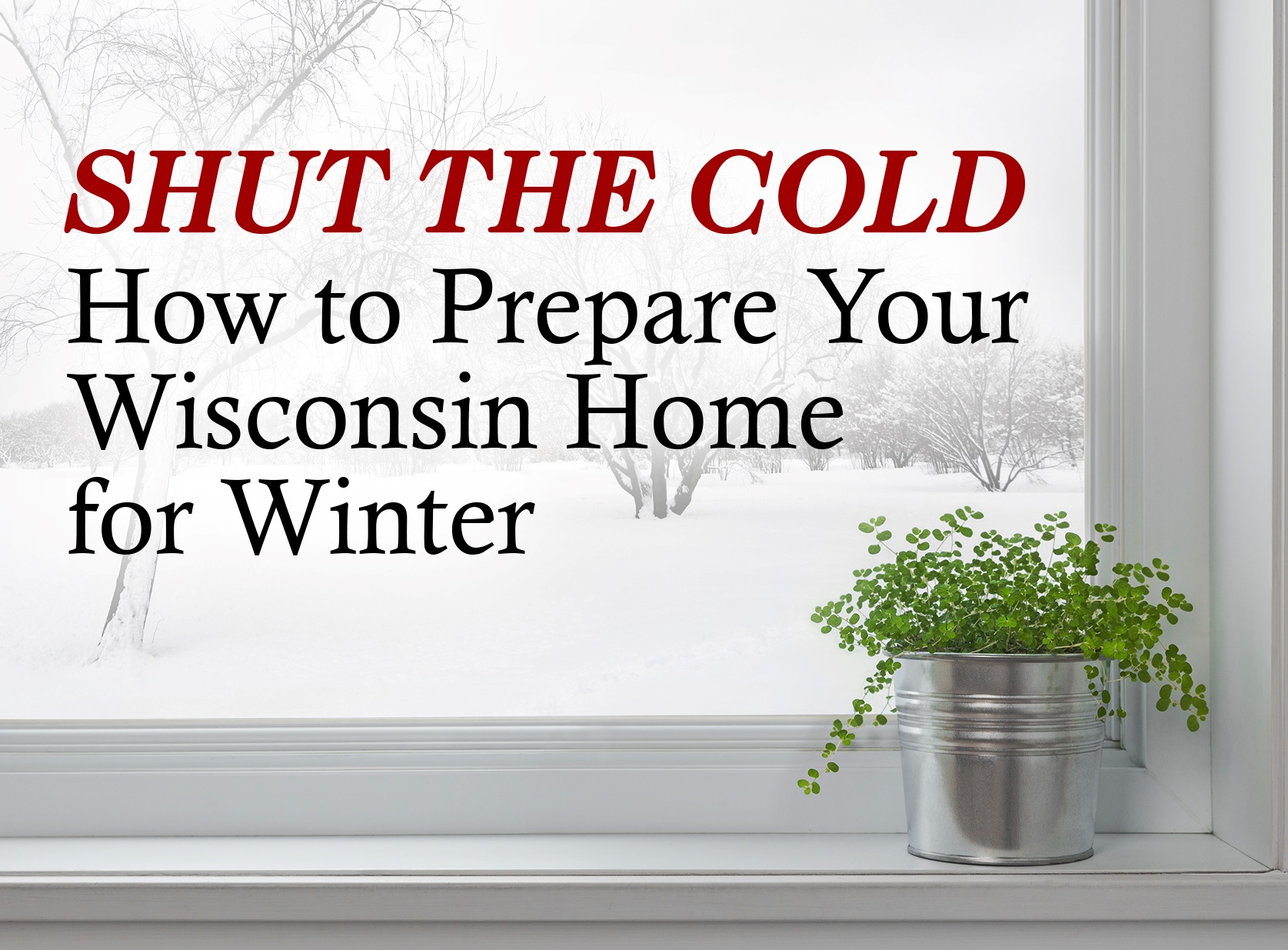 Before the Cold Creeps In: Fall Cleanup and Maintenance
Any deep cleaning that you weren't able to perform last spring and summer should be attended to this fall. Here are some fall cleanup tasks that you must remember to perform:
Turn over your mattresses; wash all beddings, including especially the blankets and comforters.
Get your carpets professionally cleaned.
Clean your windows entirely — from panes to sills, to the deepest nook. However, make it a point to check if your windows can be cleaned using glass cleaners. There are some UV filters that will require you to skip them and just use microfiber towels.
Clean your house from top to bottom — get the vacuum to work!
Get your home inspected by a professional. Have them perform necessary repairs. When winter officially comes in, it will already be too dangerous to still be working on issues that could have been already solved when the weather was nicer.
The Important Checklists
We will never know how bad this coming winter will be so it's better to be over-prepared. Here are the things that you must never miss out on.
 Communication Checklist
Make sure to have at least one of these to use when there's power outage:
Cellular phone, portable charger (powerbank), extra batteries
Battery-powered radio, extra batteries
You must also have a family communication plan. Ensure that everyone in the family knows what to do and how to contact one another. Also, set a place where you will meet in case things go from bad to worse.
Heating Checklist
Remember; DO NOT turn on your stove for heat if the power turns out. Instead, you must have the following ready:
Extra blankets, comforters, sleeping bags, winter coats
A sufficient stock of dry firewood for your fireplace
Portable space heaters
Since you will be using your fireplace most likely, you should also ensure that:
You have a chemical fire extinguisher
Your smoke alarm system is in good working condition
You have a carbon monoxide detector
Other Things to Check and Remember
While you still have time, make it a point to check and remember the following:
You must keep a second water supply as the extreme cold can freeze water pipes.
Leave the water taps slightly open to keep the water dripping.
If your pipes freeze, do not torch them! Thaw the pipes slowly with warm air using an electric hair dryer — tedious but safer.
Stock up on food! Canned and no-cook foods are must-haves.
Have emergency kits in your car and parts of your house that are easily accessible.
Keep the contact details of a reliable contractor who performs emergency repairs.
You must also take note of winter storm warning terms and their respective meanings:
Winter weather advisory – Winter weather condition can be expected
Frost/freeze warning – Below freezing temperatures can be expected
Winter storm watch – A storm is likely to come
Winter storm warning – The storm is already in or is entering your area
Blizzard warning – Don't relax — but don't panic either! You must seek refuge immediately and make sure everyone is safe. This means there will be snow accompanied by strong winds.
For the complete list of terms, you can visit National Oceanic and Atmospheric Administration (NOAA)'s website.
Stay warm and SAFE!
 Author Bio:
Tom Callen, co-founder of Callen Construction, is passionate in home design and improvement. He finds great joy in helping families build homes they truly love. He also loves helping people through sharing his experiences in any way he can.