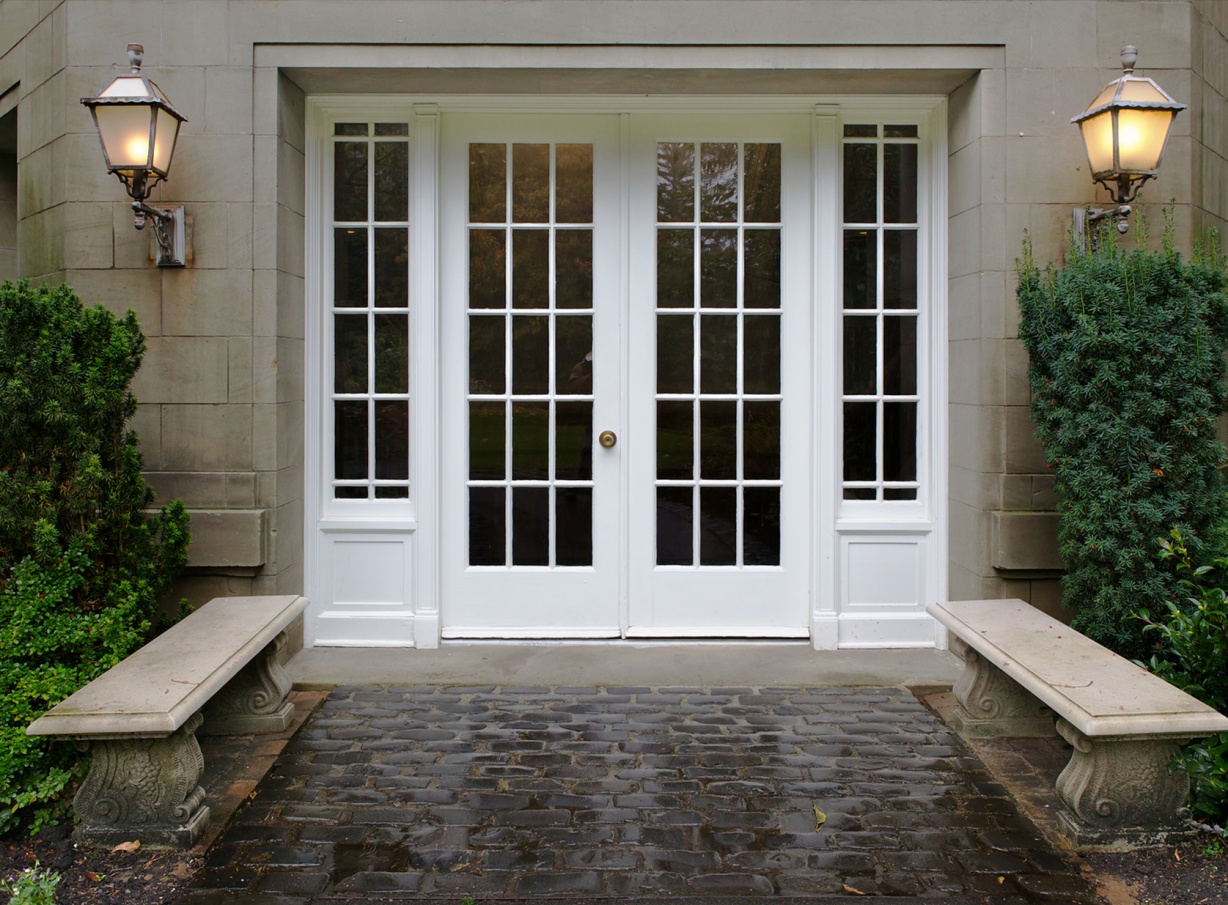 Different Door Types  –
For many of us, a door is just something you open and close in the process of getting in or out of something—a room, a building, a vehicle. If someone were to ask you to describe a particular door, you'd likely look at them funny, wondering what they're trying to get at; it's a door, right?  It's not until you get involved in construction, like I am, that you find there's more to a door than a bit of wood, a couple of hinges, and a doorknob.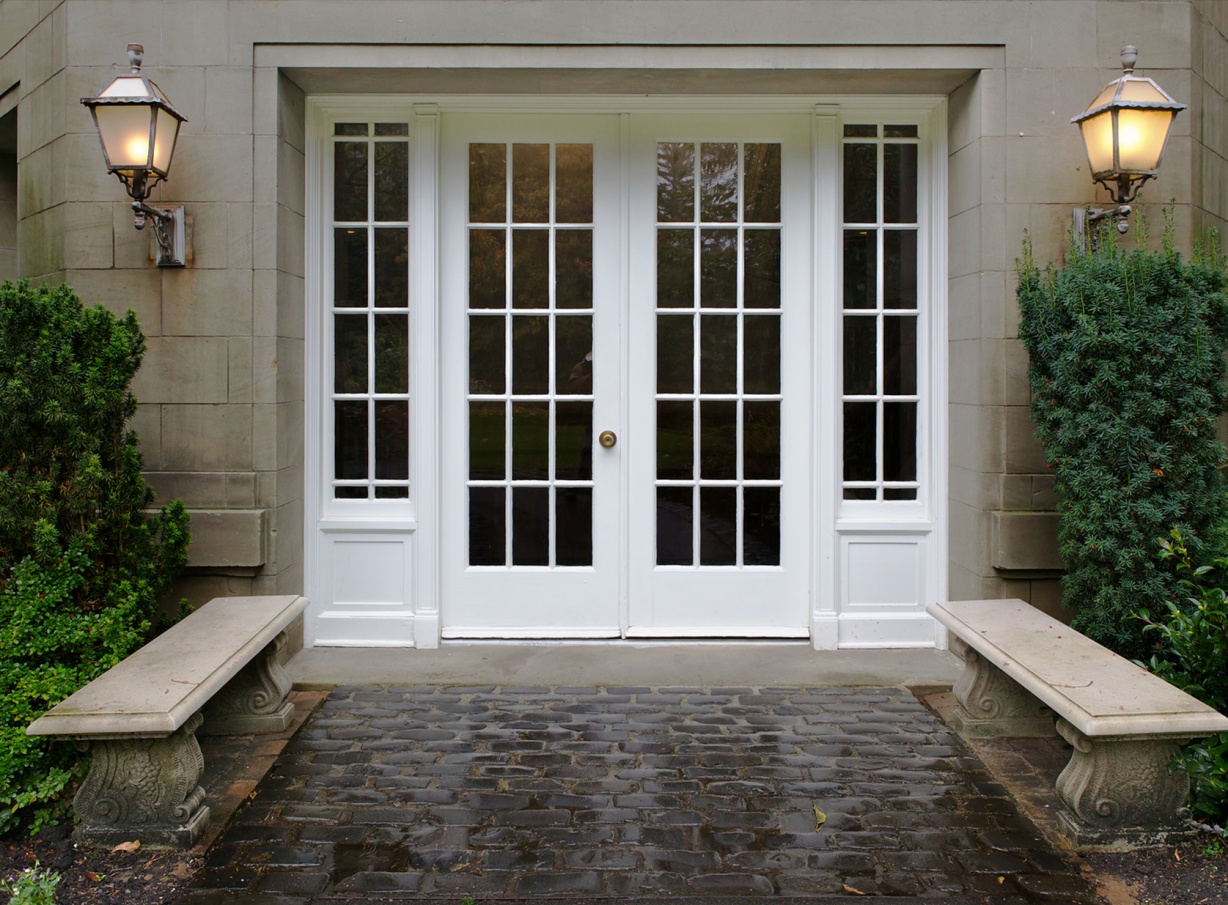 I never really appreciated all the terminology for different door styles until I got involved in the construction and renovation of houses.  Not all houses use the same type of door; depending on the style and/or décor of the house, the style of door used will vary also, to match the house.
A Short Primer On Different Wood Door Types
With few exceptions, the majority of door styles involve one or more panels, the slab of wood that forms the majority of the door structure, and a set of leaf hinges.  This is the reason for the general classification of doors into single-leaf (one large panel, with hinges on one side) and double-leaf doors (two door panels fastened with hinges to opposing sides of the same doorway).
Barn doors, while typical of a barn, can be adapted for use in a home.  They are notable because of their large size.
Dutch doors, also known as a half-door or stable door, consist of two panels, one on top of the other, hinged on the same side.  Originally, the two panels allowed for the feeding of a horse (by opening the top panel) while still keeping it confined in its stall.  This style of door has since been adapted for homes.
French doors have one or more glass inserts or decorative panels (called lights or lites) in the main door panel, and are great for putting some part of your room (living rooms, view of the back yard, etc) on display.  A matching pair of these is known as a french window.
Saloon doors, also known as café doors, are lightweight doors mounted on bidirectional hinges, with springs to close the doors after someone passes through.  Saloon doors that only extend from knee level to chest height are known as batwing doors.
Passage doors, also known as panel doors, are the most commonly used door type in homes.  The door can consist of a single large panel, or can have many smaller rectangular panels in a pattern.  They can be bought as a slab, meaning just the door, or pre-hung as a set that includes the door, and the door frame.
Louvred doors resemble window shutters and have fixed or movable wooden fins (known as slats or louvers) that allow ventilation while still preserving privacy and preventing the passage of light.
A blind door or Gibb door is a door disguised to blend in with the adjacent wall.  It typically has no visible means of operation.
Up-and-over or overhead doors are typically found in modern garages.  The counterbalancing mechanism allows the door to be raised or lowered with minimal effort.
A wicket door allows a person on foot to pass through a larger door, such as a gate or vehicle door, without opening the entire door.
Sliding doors feature a panel that, instead of opening on a hinge, roll or slide on a track.  Two sliding doors on parallel tracks are called a bypass door.  A sliding door that slides into the wall is known as a pocket door, and may have one or two panels sliding into opposing wall sections.
Bifold doors consist of two or more panels joined together by hinges and suspended from a track.  These are most commonly used in laundry areas, pantries, and closets.
Pivot doors rotate on metal bearings or pivots instead of hinges, one each at the top and bottom of the door.  While the axis of the pivot is typically offset from the center, so that you have a larger opening side for people to pass through, some larger pivot doors have a more central pivot, and resemble a revolving door in that way.
Knowing the different types of doors available to you can help you better determine which type will best suit your needs and the style of your home.
About the Author:
David Pack acts as the Marketing Team Leader of Renewal by Andersen of Kansas City. His superior knowledge in design and installation helps him to achieve his goal to help homeowners improve their homes with best quality products available. He channels his passion to reach out to people by putting his insights into blog posts.