Know How To Make Foyer Inviting and Interesting
Do you believe that "first impression is the last impression"? I think we all do and take it very seriously when it comes to our behaviour, etiquettes and living style. But have you ever applied this to the foyers?  Remember, an entryway leaves a long-lasting impression on a guest as he or she senses your home from the foyer itself whether it is formal or casual, dramatic, minimal or warm. Mark my words that an inviting, organized and well-designed foyer helps to relax the guests as compared to the unorganized ones.
Come, let us know how to make an alluring and impressive foyer to welcome your guests:
Use Area Rugs For A Warm Welcome
Don't undervalue the importance of an area rug. It not only adds color to the foyer, but also defines the exact area of the foyer. Adding a clean and nice rug on the floor can change the dimension of the foyer totally and would make guests more happy. Don't place any furniture on the rug. Treat it as a decor item!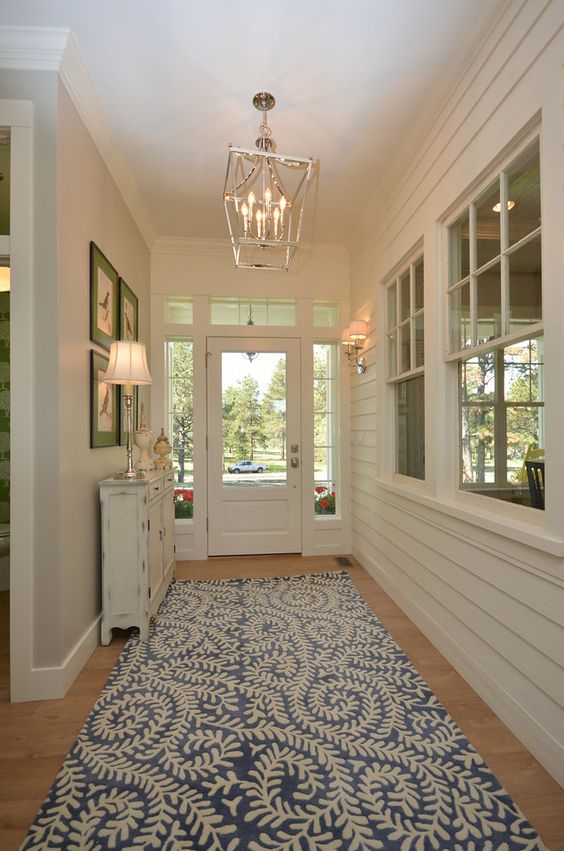 Be Creative With Lighting
Update your foyer with perfect lighting. Uplights, floor lamps, table lamps and hanging swag lamps are the best way to add glamour to the entryway. Be sure while selecting foyer lighting and don't forget overhead lighting can help you create your desired ambience, and a small lamp can make it easier for the guests to find their belongings when they leave. You can also use beautiful chandelier or pendant lights to spell the magic.
Note: Before you install chandelier make sure your roof is not old and seeping because it can cause a hazardous situation in future. If there is a roof leakage it is mandatory to seek professional assistance from the best residential roofing services ASAP.
Add A Comfortable Seating
As soon as guests step-in to your house they look for pleasant seating to feel relaxed. You can make them feel more welcomed, just by placing a fancy and comfortable bench or chair in the entryway. Keep it in mind that the design of your entryway seating furniture should go with the style of the interior. Your entrway bench can impress or depress your guests.
Place A Big Mirror On The Wall
Some of you might be wondering why a mirror? It is because one big, fancy mirror can do wonders. Big mirrors not only look attractive, but they also attract natural light and can make even a darker entryway brighter. While placing a mirror in the entryway spare a thought to the size of the mirror. It should simply fit the foyer's size, neither too big nor too small for your foyer. Choose a trendy frame that goes well with other decor pieces and that enhances the look of your interior. You can also dedicate a foyer wall for amazing work such as; painting, photograph-dispaly, unique murals and wall textures ranging from wood to stones.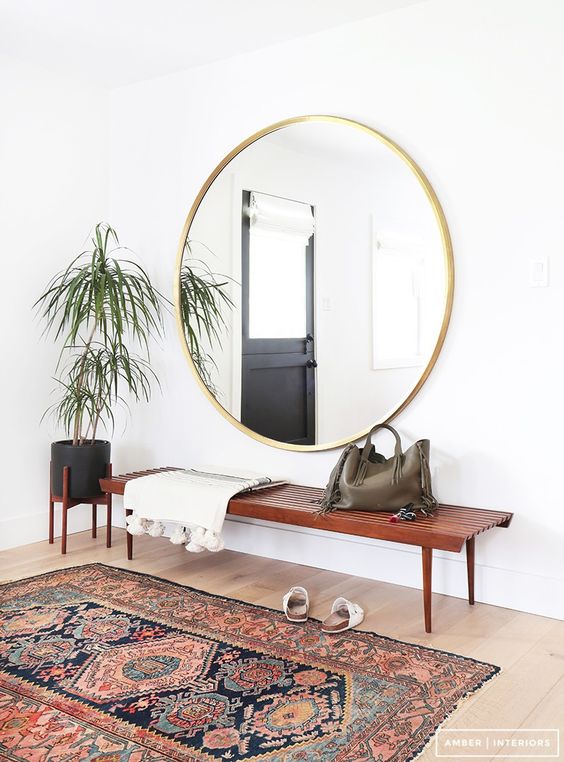 Place Multi-Functioning Furniture
Sometimes guests arrive with a water dripping umbrella, wet raincoat or muddy shoes, which you don't want them to bring inside. To keep such things outside pick furniture that works with a dual purpose. Select compact furniture that leaves enough space to walk and at the same time you can keep gross stuff outside without carrying dirt to the entire house.
With these ideas, say no to boring foyer and update its look. Make your foyer the first best place of the house with these ideas and I am sure you all can make it happen. Keep on decorating your space with ideas, tips and inspirations from Household Decoration.
Author Bio:
John Willingham is a home stylist and home  writer based in US. His passion is to write all about home improvement, home interior, home DIY, and to share his knowledge and ideas to make a home better living space.