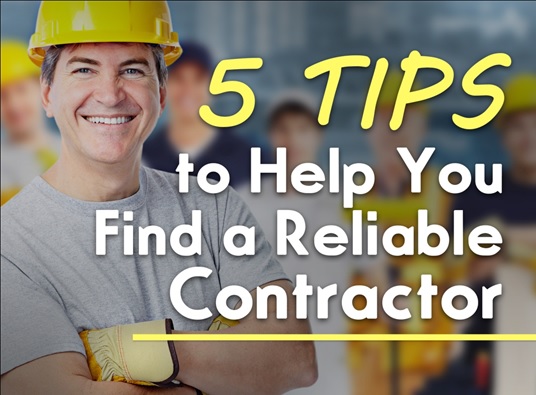 How to  Find  Reliable Contractors
Are you thinking of doing a house remodel to restore your home to its former glory? Unless you're a skilled and devoted do-it-yourselfer with both the time and the money to burn, the smartest thing you can do is to find the right person for the job. Many DIY-ers end up having to redo what they thought would be an easy and simple job; home improvement projects, they eventually realize, are best left to the professionals.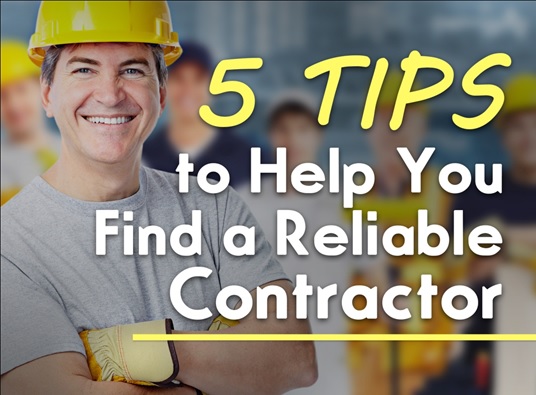 Trusting someone else to do your home's makeover is never easy. There are a slew of independent contractors and companies out there that'll be only too happy to offer you their services. But the real challenge for homeowners lies in finding and picking out the most reliable professional for the job.
National and State records on customer complaints show that a lot of homeowners end up really unhappy with the contractors they hire. A lot of things can go wrong—from sloppy workmanship to unfinished work, to outright fraud. Some contractors have been known to run off with the money gullible homeowners paid up front for a project, leaving unpaid suppliers and a half-baked project behind. Sometimes, issues with the job aren't quite so blatant, such as things not being built to specs, the use of substandard materials and failure to meet building codes—all of which, unfortunately, leavehomeowners holding the bag.
There are, of course, quite a lot of skilled and trustworthy contractors out there as well; people you can rely on. As a homeowner, you need to deal with finding the best candidate for the work you want done.
Here are five simple tips to hiring the ideal contractor:
1.       Ask for Referrals
Possibly the easiest way to put together a list of potential providers is to ask relatives and friends for names of contractors who have done satisfactory work for them.
You can also benefit from consumer feedback available on social networking sites like Facebook, and from researching contractors on consumer review websites that charge a minimal fee.
Survey your local lumber and hardware supply stores (where local contractors purchase their materials) as well as your city's building inspector and local real estate agents. They'll be more likely to know reputable builders in your community.
    2.  Interview Your Candidates
The selection process requires that you treat the reliable contractors as you would applicants for a job. You can only find the candidate that best fits your needs if you ask for and verify credentials. If the contractors on your list aren't willing to answer your questions or they rub you the wrong way, strike them off your list. Ask:
How long have they been in business?
How much responsibility will they assume for the work of their subcontractors?
Do they carry workers' compensation and liability insurance?
Do they belong to the local builders association, the National Association of Home Builders, the National Home Improvement Council, or the Remodeling Contractors Association?
Does the contractor have any registered complaints with the Better Business Bureau?
3.       Short-list
Narrow down your list to about three potential contractors. Discuss your project and have your shortlisted candidates to bid on the project. Written estimates should have the following:
Detailed plans and specifications, stating exactly what must be done and where
Who will obtain and pay for permits
The project's start and completion dates
The quality, brand, and grade of materials to be used
Provisions for the removal of debris from the work site, and for the protection of your property against any peripheral damages
Damages to be paid in case work is not completed on time
4.       Watch Out for Red Flags
As you qualify your contractors, stay on the lookout for the following signs, which should give you pause:
An extremely low bid. This could mean that that the contractor's settling for cheap, poor quality materials or skimping on labor. To save on labor, the contractor could rush the project, and that can end badly for you. A reliable home improver may charge a little more, but you can be sure to get value for your money.
A demand for full payment or a large down payment up front, or insisting on being paid only in cash. This can signal problems with cash flow.
The lack of a permanent physical address, the use of just P.O. Box number, or someone who offers his services because he was "in the area." The contractor could be what is known as a "storm chaser."
5.       Sealing the deal
For your own protection, get everything in writing. Make sure you have your bases covered should anything go wrong. Your contract should also include:
Your right to make changes, including a change order and agreement on the cost of damages and your right to terminate the contract.
The amount to be paid to the contractor and a payment schedule (You should pay as the work progresses and hold off on final payment until the contract terms have been met).
Protection of the owner against liens, should the contractor fail to pay for materials labor, or equipment.
It pays to be picky about who you hire. With a reliable contractor, you can look forward to a getting the job done on time and done right.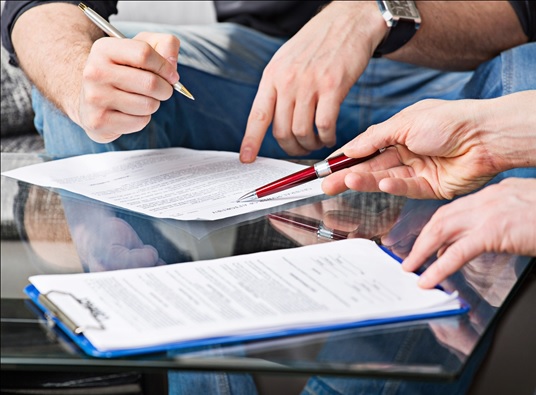 About the Author:
Anthony Valiant is one of the owner of a third-generation business company Valiant Home Remodelers. He lived in Carteret, New Jersey with his other siblings. He is a passionate writer and likes to play badminton with his friends. You may learn more about his blog http://www.valianthome.com/our-blog/.