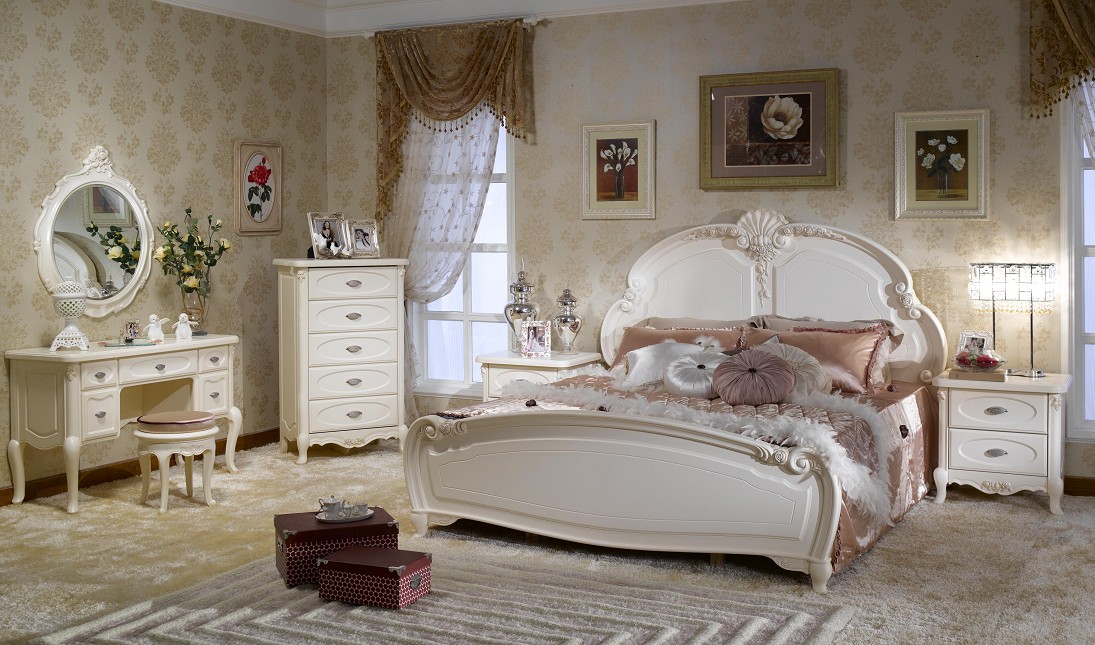 Creating a Parisian Style Bedroom and How to Capture It
There is nothing quite like the delicate and romantic style of the Parisians and over the years, the associated soft and unique designs have become popular all over the world. Many admire the elegant furniture and the soft cream colours as well as the Eiffel tower designs that take people away to beautiful and stylish Paris. Bedrooms in particular have often adopted the design, art, style and character of either elegant or small and quirky Parisian café's. There are many different ways in which you can incorporate a Parisian look to your bedroom through furniture, colours, furnishings, wall art and ornaments.
Soft wall colours such as cream, lilac, spring green, light pinks, and pastel colours are the most ideal shades to back up your furniture and ornamental décor, in order to capture a Parisian theme.
Traditional French Furniture
Often associated with Marie Antoinette and grand Frenchchâteau's, traditional Parisian furniture has the appearance of elegance and classic ball room sophistication that boasts of wealth and style. This type of furniture is usually in cream or light bronzed/metallic-like shades and is upholstered in velvet or silken material. As this is an old style of furniture, you will find original antique pieces with antique dealers, however many furniture businesses sell modern versions that are easy to get hold of.
Chaise Longue was a popular upholstered sofa that took the shape of a chair. The name 'chaise longue' roughly translates to reclining chair, a furniture piece that was particularly popular in the 16th and 17th century France. This style of chair gives your bedroom a touch of refined elegance as well as adding seating to your bedroom.
French Armoires are traditional and ornately shaped wardrobes. Originally white/cream with gold detail, they are shaped with detailed curves that often appear neoclassical. These too have been replicated and refashioned and are available from many furniture dealers, in order to give your clothes a beautiful home, an exquisite addition to your bedroom.
Beautifully decorated beds that seem as though they belong in a palace can be the ultimate pinnacle of your Parisian style bedroom. They are often expensive to get hold of, antiques or modernised pieces, but they can make your room feel like you are in your own château.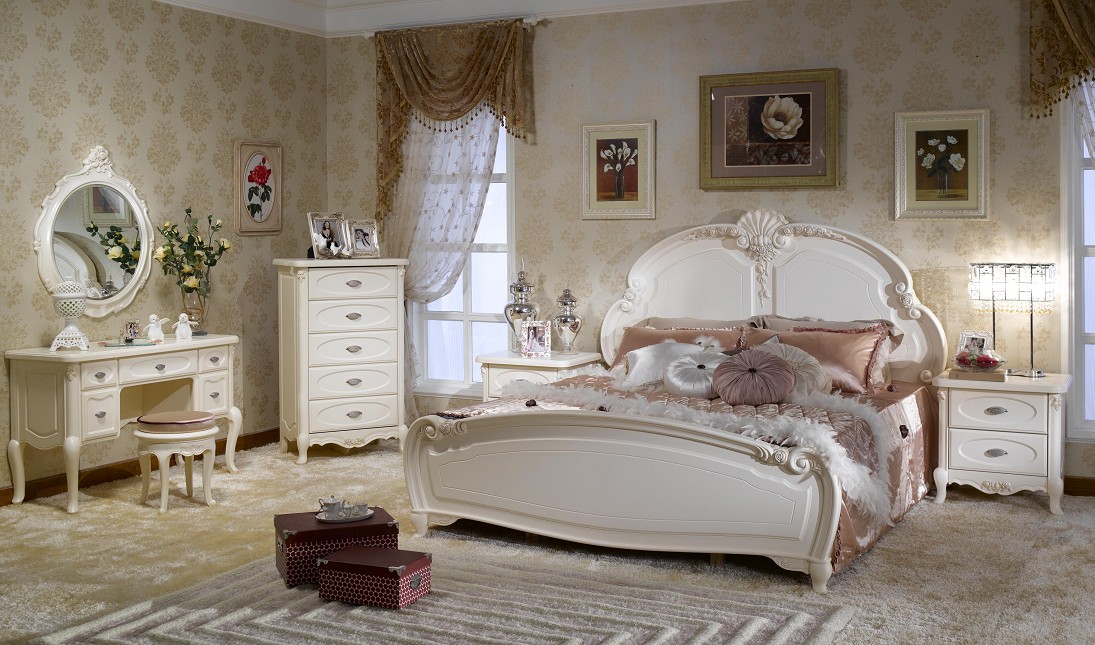 Modern French Furniture
Modern French furniture is commonly white and many people incorporate a basic set of white furniture pieces into their bedrooms for a modern, yet stylish touch.
Plain white beds and headboards can give your bedroom a fresh feel with a touch of the classic design, just without the intricacy and extravagance. These usually appear as large double/king sized beds and are as lavish as they are big.
Elegant, white dressing tables with a stool or chair are also very typically French and allow you to do your make-up or hair as if you were going out into the beautiful city of Paris. Dressers are also an ideal addition.
Parisian Café Style
Distressed metal furniture is a popular choice for those decorating their bedroom French style. It gives the appearance of sitting in a quirky Parisian café or even giving a feel of the French countryside. Distressed ornaments also add a timeless French beauty, such as clocks, picture frames and anything else that you can find that appears to be distressed metal.
Other metal objects such as garden style chairs are good to use as decoration in your bedroom. These usually have intricate metal swirls and look equally as elegant, and are great to have in black for contrast against you pale wall and furniture colours. This type of furniture piece in your bedroom will seem like it has come from a Parisian café.
Many people opt to keep their décor basic, and find some sort of French artwork to give the room its Parisian feel. This can be in the form of items or paintings featuring the Eiffel tower, or items that feature French writing or, phrases, or artwork.
About Author:Laura Morrissey is a digital content editor for George F Knowles furniture. She is a native of Liverpool with an interest in high quality craftsmanship and traditional luxury furnishings.
You can find her on: LinkedIn orTwitter