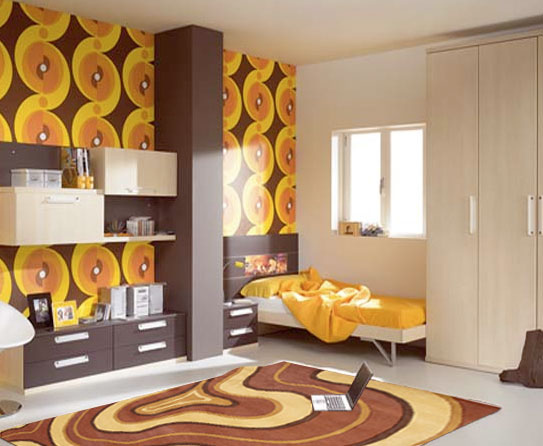 Choosing the right rug 
Decorating or re-decorating a home may be a real fun, uplifting experience or a true nightmare. The latter will occur only if you are not organized well and are unaware of things you need to purchase to make your home looking like the dream place you've had in your mind for such a long time. Since you are on this blog, it means you are not one of those fellas that leaves things to the case but you actually take charge of what you want to accomplish, I love that! I am also happy that you are aware how important it is to have a rug that is just right for your place. Without it, no matter how great-looking your place is, there will always be something missing.
Still, you are not sure how to choose the right one. Well, here are some tips that will help you find a piece that will perfectly compliment the rest of your room's décor.
Size
Don't listen to whatever it is that they are saying – size does matter in (almost) any sphere of life and same goes for rugs and carpets. There are couple of tricks to be aware when choosing the rug for your space.
Depending on what you want to accomplish, you'll choose among three sizes – small, medium and large. The rule is to always go with the overall vibe of the room and furniture you've got in place.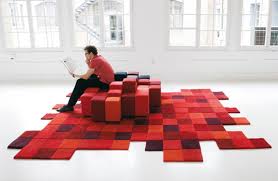 Here are some options:
Choose the rug that's just under all the furniture and serves as sort of a base for it. It should be lined with the back of the sofa bed
Choose two smaller/medium rugs that would visually break the big room into two, creating a sitting area and a, say, chill area (where you would put a sofa bed and a small table)
Choose a middle rug that you would place at the centre of the room, keeping the furniture centered around it
Choose extra large carpet that goes from wall to wall for a more vintage, "tucked in" style
Color and style
Color and style are one of the central features when choosing the rug for your place. Depending on the tone and style you are going for, you can opt for:
Rugs that match in color with the color of walls or furniture. That way you are achieving cohesion and making the place look warmer. Yet, don't overdo with the matchy-matchy vibe – you don't want the room to feel like a certain color exploded in there! If you want to have some pieces matching with one another, look for the rug to match the color of accessorize, furniture or the walls.
The style of the rug you choose should be in tone with your furniture. If you've got antique furniture, don't buy a modern rug. Yet, if the tone of the room is trendy and modern, a modern rug is just the thing you need! No matter how much you like to experiment (and I do support a creative mind!), don't make a gypsy fest out of your room. Keep it awesome yet stylish and warm.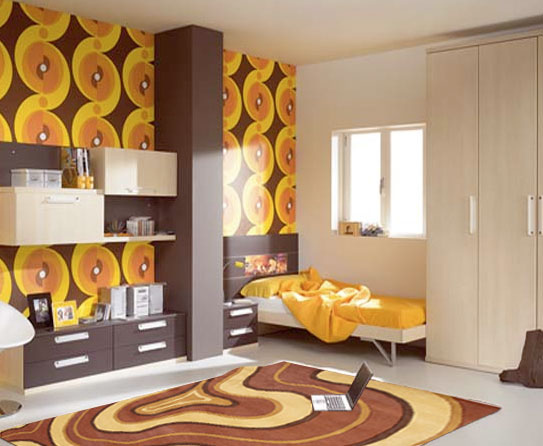 NOTE: Here's what my wife and I did to our living room.  The overall tone is eggshell (my wife is crazy about simple colors while I like to spice it up a bit, so we've made a compromise!) but we've decided we'll give it an exciting element – we painted one wall emerald blue! We then bought a modern carpet in the same color. That is, the base of the carpet is emerald with some interesting shapes in various colors over it. The shapes aren't in-your-face-action as there's a coffee table over the rug, but it matches the wall so perfectly that the whole room feels like an absolutely new space!
We threw in some cushions in the color of the rug and wall to complement to room. We hanged pictures on the wall (we call it the main wall now) to give it balance with the rest of the room. It all looks absolutely amazing. Maybe you too could try it?
Fabrics
There is a range of possibilities nowadays. Natural fabrics (woven from fibers extracted from plants), Dhurries and kilims (flat woven wool and cotton, usually reversible), tufted, distressed and over dyed rugs (known for their one of a kind finish) – take your pick! Bear in mind that, no matter how much you like the design of a rug, you also need it to be practical for maintenance.
Author bio:
Diana Smith is a full time mom of two beautiful girls interested in topics related to health improvement and interior design. Useful information for this article has been kindly provided by rugmaster.com.au.